We provide solutions
Create the opportunity
Years of expertise
Create the opportunity
We have integrity
Create the opportunity
CDG Advisors provide a total accounting solution, from personal returns to business and company returns.
We provide tax advice that ensures that you meet all your statutory requirements.
We specialise in advising clients and setting up the most appropriate ownership and tax effective structures for investments.
We advise on Superannuation planning and Self-Managed Superannuation Funds to ensure that clients are fully informed and are effectively planning for the future.
Preparation of Financial Reports and Tax returns for as follows:
Companies
Trusts
Sole traders & Partnerships
Self-Managed Superannuation Funds
GST advice and preparation of BAS statement
Audit of Self-Managed Super Funds and Non-Profit Organisations
Bookkeeping
Payroll Outsourcing Services
Business Plan, Cash Flow Forecast and Budgets
Incorporations of Companies, Trust, Self-Managed Super Fund
Registrations which include ABN, GST, Business Name
ASIC Corporate Affairs
CDG Property Group provide a total property service. We will work with you to develop a property plan that is suitable for your financial circumstances, risk profile and will meet your long-term objectives.
We will make recommendations based on sound research, historical data and having access to the best on market information.
Whichever form of investment you are considering, off the plan opportunities, buyer advocacy, syndication or development opportunities CDG Property Group can provide the appropriate timely advice to minimise risk and provide the best result. 
Also, we can assist with any buying or selling transaction as CDG Property Group has licensed Real Estate affiliates.
CDG Property Group will advise you on the rental management of your property. This ensures that your asset is well managed and that you reap the benefit of less down time and better cost management that increases your yield.
We also offer broking services and conveyancing, that will ensure that you have access to the best rates and provide a seamless investment process.
CDG Advisors also works closely with our financial planning partner to offer our clients the most suitable and commercial financial planning advice.
CDG Wealth recognizes that wealth extends beyond financial resources to encompass family, community and ultimately time.  
Utilising a life-first strategic planning approach, we assist clients plan and execute a wealth strategy that is sustainable, affordable and tailored to meet client's individual needs and goals.
CDG Wealth provides the following services:
Strategic Wealth Creation
Retirement Planning & Superannuation Advice
Investment Advice & Portfolio Management
Cashflow Management & Budgeting
Estate Planning
Personal & Business Risk Insurance
CDG Wealth's Directors are also accredited Self-Managed Super Fund specialists and provide a complete suite of services for current and prospective Self-Managed Super Fund Trustees.
Our evidence-based Investment Philosophy underpins how we approach investing and how we select specific investments. Put simply, we focus on:
Asset Allocation
Diversification
Keeping Costs Low
Discipline
Long-Term Investing
Download our:
CDG Finance Solutions takes the time to understand each client's needs, requirements and unique circumstances. With an extensive panel of more than 30 Major Bank and Non-Bank Lenders we give choice back to our clients.
CDG Finance Solutions provides service, choice, and advice to borrowers seeking finance for:
House, Land or Investment Property purchases
Re-financing of existing mortgages
Residential construction, renovation or extension
Debt consolidation
Investment/Business Loans
Self-Managed Super Funds (SMSF)
Commercial Property purchases
Vehicle & Equipment Finance
CDG Finance Solutions Pty Ltd is a credit representative (509961) of BLSSA Pty Ltd ACN 117 651 760 (Australian Credit Licence 391237).
Read our Privacy Policy
The CDG Advisors group are a specialist team of experts who work collaboratively to provide clients with market-leading advice and services across Accounting, Property, Finance and Financial Planning.
Founded on the principles of Experience, Integrity, Excellence and Reliability, we take a holistic approach to building a wealth creation strategy and lifetime vision with clients, enabling them to pursue their goals with clarity and focus.
Wealth creation strategies are tailored to each client's individual needs and objectives and we believe in clients having hands-on participation in the formulation and execution of these strategies.
We work with clients over the long-term, evolving with them as their needs change and helping them successfully navigate the ever-changing legislative and economic landscapes.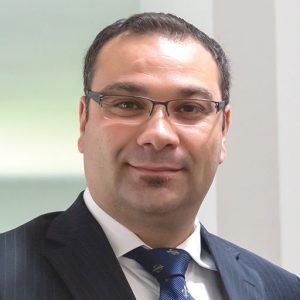 Domenic is the founding partner and a director of CDG Advisors, CDG Wealth, CDG Finance Solutions, and CDG Property Group. He has 20 years of experience both at corporate level and running his own private practice.
Specialising in tax, Self Managed Superannuation Fund's (SMSF), planning structures and cash flow management. Domenic is passionate about adding value to his client's financial wellbeing and building a long-term relationship as a trusted advisor to the client and their family.
Domenic also specialises in advising clients on well planned and conservative wealth creation strategies that will assist the client plan, both for retirement and to protect and create a legacy for their family.
Domenic has a holistic view about his relationship with his clients. He will go out of his way to explore opportunities and advise on a broader long term strategy.
Qualifications:
B.Comm (Accounting & Finance)
Certified Practising Accountant CPA
Registered CPA Public Practitioner
Registered Tax Agent
Registered ASIC Agent
Registered SMSF Auditor
SMSF Specialist
Financial Advisor (Limited)
Real Estate Property Advisor
Licensed Agent Representative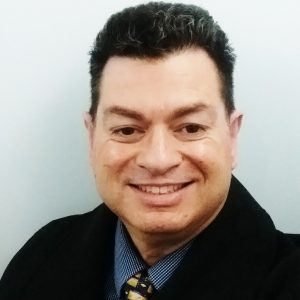 Licensed Real Estate Agent
Starting out in 1994, Gus was working alongside some of the best property groups in Australia.
Associating with the best builders, developers and innovators on a daily basis Gus has accumulated a vast knowledge of networks and hands on experience in all facets of the property industry including having helped many First Home Buyers, First time Investors, Sophisticated Investors & numerous Fortune 500 CEO's attain property ownership and helping build property portfolio's.
Gus is multi-disciplined with personal experience in House & Land purchases, Townhouse Strategies, Off The Plan Purchasing, Buyers Advocacy, Vendors Advocacy, Joint Ventures, Syndications, Property Development & sourcing and Property Management.
Advising and working with clients to build a sustainable property portfolio that will generate above average cash yields and above capital growth outcomes is the signature achievement that Gus is known for and has a proven track record of success.
Working with clients initially using an in-depth fact find that will discover needs and goals leads to developing a bespoke strategy that minimises risk, maximises leverage and satisfies the clients requirements, taking into consideration the client's level of experience and profile and their ability to then BUILD a substantial Property Portfolio.
Gus is an expert in determining trends, providing a solution driven strategy that is holistic and not transaction driven. Gus is able to source & provide expert advice with access to off market transactions, on market buyer advocacy and syndication and development opportunities.
Gus is able to use his multi-disciplines to give his clients a substantial advantage & to ensure that the client receives the best advice supported by integrity and experience.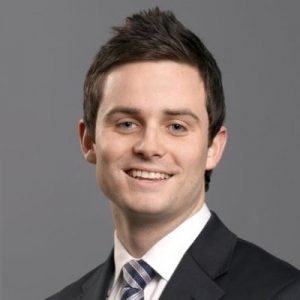 Finance, Financial Planning, Commercial Law
Tim has worked in the Financial Planning industry for over 10 years and has a broad range of experience gained from working in boutique advisory firms and also in a national Private Wealth institution.
He is passionate about engaging with clients in a transparent and consultative manner and enjoys demystifying complex areas, enabling his clients to take advantage of market-leading strategies and solutions.
Tim's relationship-driven approach allows him to build long-term meaningful relationships with clients and assist them in attaining their financial and lifestyle goals.
Tim is an ASIC Authorised Representative No.1001695 and a Sub-Authorised Representative of CDG Wealth Pty Ltd, Corporate Authorised Representative No. 1243665 of Capstone Financial Planning Pty Ltd AFSL 223135.
Qualifications:
Bachelor of Commerce (Finance, Financial Planning, Commercial Law)
Graduate Diploma of Financial Planning
SMSF Specialist Advisor™
CERTIFIED FINANCIAL PLANNER®
Timothy Chisholm is a credit representative (510040) of BLSSA Pty Ltd ACN 117 651 760 (Australian Credit Licence 391237).
CDG Wealth's My Prosperity portal is an easy to use online platform that helps you keep track of your whole financial world.
Enjoy having all your accounts in one place – credit cards, bank accounts, home loans, investment loans and more
Utilise a broad range of real-time data feeds including property, superannuation, investments and cars – anywhere, any time, on any device
Connect with your financial professional with one-click access to their full range of professional services
Manage your finances on the go with a fully supported mobile phone app
Take control of your cash flow with automatic categorisation of your income and expenses
Make tax time easy by storing all your financial data, including transaction receipts and documents, securely online.